Cool Scamp Stuff...
Well, you can never get enough Scamp related "stuff" laying around the house. Here are a couple additional items you just gotta have.




Above is a Scamp logo cut out of white pine. It is about 9 inches
long and the quality is excellent. If you have a Scamp enthusiast
in your family or would like one for yourself. For all the detials,
visit this web site: http://www.mtco.com/~geeteoh/MoparPage.htm
---

Above is a custom made metal "street sign". I have ones that also
say "Plymouth Lane" and "Mopar Street". They are grade-A
quality and would make great car show ornaments. Mine were
purchased on e-Bay, if I run across the seller, I will post their
information here.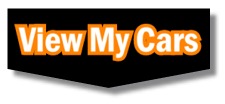 Our chopped 1974 Scamp /6

Our 1971 Scamp V8